Have a question?
High-quality Material

: Face frame support bracket made of food-grade silicone material,

 

soft, smooth and comfortable, washable, and reusable.

Expand Space

:The bracket holds up the fabric around the mouth to create more space. Protect Female makeup, do not stick lipstick.

Patent design

: Unique wearable design, soft fit face, will not fall off.

Full of elasticity

: It can be folded at will without deformation. Easy to carry.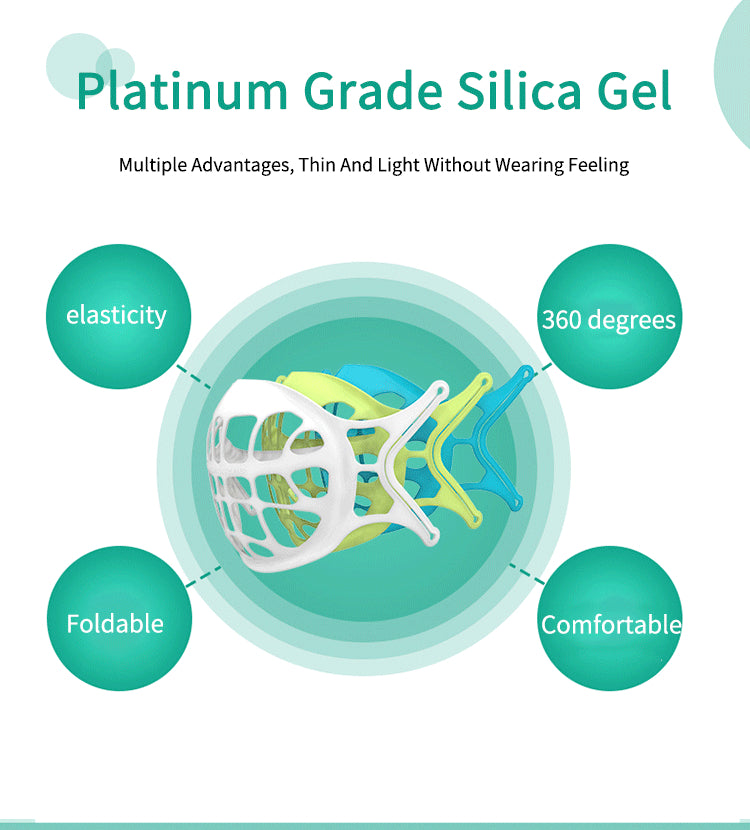 Do you have smaller size for children?

You can purchase it for the child by this link:Kids 6th Generation Upgraded Version Silicone 3D Mask Bracket

Is it used for cloth mask?

Please do not worry, it can used for disposable masks and cloth mask.

What is your return policy?

We support to return within 30 days.

Is it reusable? How do wash it?

It is reusable. You can wash it through water or alcohol wipe.

I sweat an awful lot, especially on my face. I am a mouth breather and wear glasses. My glasses always fog up. Would this mask help me?

I wear glasses and this keeps them from fogging up. This bracket also makes it easier to breathe as it hold the mask away from your face. I placed a second order.

How much it is?

There are 3 Pcs/Pack,6 Pcs/Pack,9Pcs/Pack. You will get 3 Mask Brackets if you paid $13.9, get 6 Mask Brackets if you paid $25.5, get 9 Mask Brackets if you paid $33.5.